Charlotte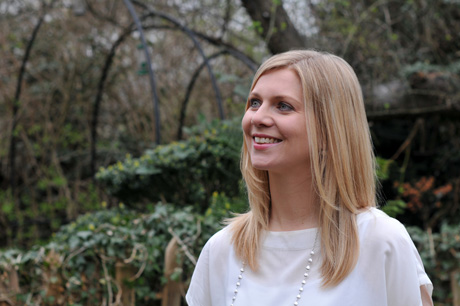 Charlotte has interviewed criminals and celebrities, MPs and make-up artists, soldiers and sex workers, all with the same easy-going, friendly manner, perfect for drawing the best out of her subjects and producing reports with a fresh angle.
TV As a presenter and journalist for the BBC she has covered stories from the Madeleine McCann kidnap to the Glasgow airport terror attack. She has quizzed Deputy Prime Minster Nick Clegg over education policies and chatted with Sir Alan Sugar about broadcasting and blondes. She has also told the heart-wrenching stories of terminal cancer patients fighting for medication and injured bomb squad soldiers returning from Afghanistan.
PRINT She has brought in exclusives for national newspapers, writing about relationships for the Daily Mail; maternity issues for the Guardian; and debt-ridden students for the Independent. She has asked strangers in the street if they would wear vibrating knickers for Cosmopolitan magazine; written about marriage meltdowns for Company magazine; and tried out all manner of beauty treatments and products for Zest magazine (a hard life!)
ARTS A huge art enthusiast, she has reported on internationally prestigious museums as well as local exhibitions. She covered the multi-million pound redevelopment of the Ashmolean Museum in Oxford for the BBC, and has been a regular Arts writer for Metro newspaper reviewing exhibitions, gallery installations, films, concerts, dance and comedy
TRAVEL Her travel writing has taken her all over the world from the Caribbean to Canada, checking out exotic destinations, luxury holidays and budget breaks. While closer to home she has reviewed hotels, spas and B&Bs, always with a sharp eye for value, vibe and style.
Born in London in 1977, Charlotte grew up in Australia, Singapore and the UK. She read English at St Andrews University and has been working as a journalist since 2001.
She is obsessed with earl grey tea, loves old books and can't live without her i-phone. She is rubbish at gardening.
She lives in Oxford with her husband and daughter.